Welcome !
My name is Stephane and I live in Canada, in the Montreal area (province of Quebec).
This site presents my antique cars
This is about a Citroën 15 Six, a Citroën SM currently under restoration, a second SM in very good condition and a Jaguar E-Type. You'll find also a Citroën 2CV, which I owned for 2 years.
Everything is there. Happy reading !
More than 10 years of content of the previous site has been transferred here, so you don't miss anything.
Introduction
I found so many valuable information on the Internet about our beloved classic Citroën's that I thought it was my turn to communicate. I even try to do it in english. That's quite an effort for me because you'll see that my english is far from perfect 😉 So, with pictures and more or less technical comments, I try to share my passion, hoping that it could inspire or help some of you.
Warning
Caution: pictures make everything shine and look slightly better than it should, so what you see on this site is not always so nice in reality.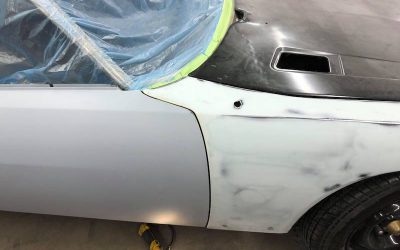 More than one year since the last publication about this body work so a lot of things happened and we made good progress. You'll understand that my the body shop doesn't work exclusively on the SM so it's not progressing very fast but this is better that way because...
read more
Contact
You can contact me by email.
The address is stephanepalumbo at outlook.com.
Replace "at" by a @ character and you'll get the full address.
Sorry, I don't show the full address here to avoid spams.