Here is my 1972 Citroën SM and its restoration in progress. Check again this site to follow the restoration steps.
The goal of this restoration is not to get a new SM or a "concourse condition" one, my budget is not big enough for that, but to get a nice looking car, which runs and drives well, and which I will be able to use on a regular basis without troubles. And to achieve this goal, I plan many years of work, often very exciting but also boring some times.
Here is the picture presenting this car in a classified add I saw on the web site of a local antique car club in May 2003. The car seems pretty nice on this picture but, in fact, she's in very bad shape.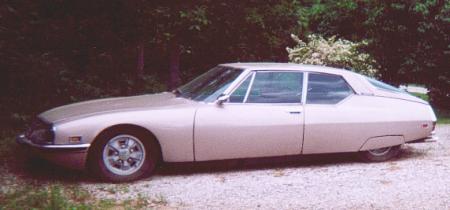 Main characteristics
Manufacturing date : May 1972
Version : SM, Canada
Serial number : 00SB9282 + 00SB5923 (2 bodies)
Mileage : Unknown!
Body color : "Sable métallisé"
Upholstery : Black leather
Engine : Maserati V6, 2.7 liters
Engine type : C114/1
Engine serial number : 200.406
Supply : 3 Weber 42DCNF carburetors
Gearbox : 5-speed manual
Options : Michelin RR (Résine Renforcée) rims, air conditioning, tinted windows, radio
Color codes
Body : "Sable métallisé" AC 318
Body, base color : grey AC 092
Hydraulic parts : green AC 502
Front grill : "Gris nacré" AC 095
Various metal sheet parts : "Brun chocolat" RAL 8017 or black AC 200 / RAL 9005
The car in its initial condition
Posts related to this car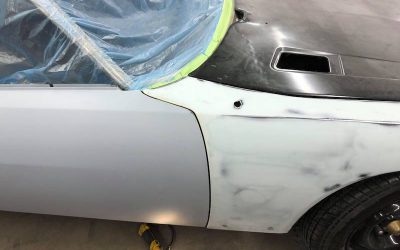 More than one year since the last publication about this body work so a lot of things happened and we made good progress. You'll understand that my the body shop doesn't work exclusively on the SM so it's not progressing very fast but this is better that way because...
read more