1984 Citroën 2CV6 Special
Here is a 1984 Citroën 2CV, which belonged to me from June 2006 to June 2008. This car was not for restoration, only servicing work was needed because she was in excellent condition. She was in Québec but was initially French and had been imported to Québec a few years ago.
Finding a 2CV is quite easy in the Montreal or Toronto areas. Some have been imported by immigrants and other have been imported by professionals for resell. If some professionals make a financial guess by importing these cars, that's because they are worth the effort, so they usually are in very good shape. This one caught my attention because she was in an impressive condition, his body color was quite unusual and she had a very low mileage.
Here is the picture presenting the car in a classified add I saw on a web site in June 2006.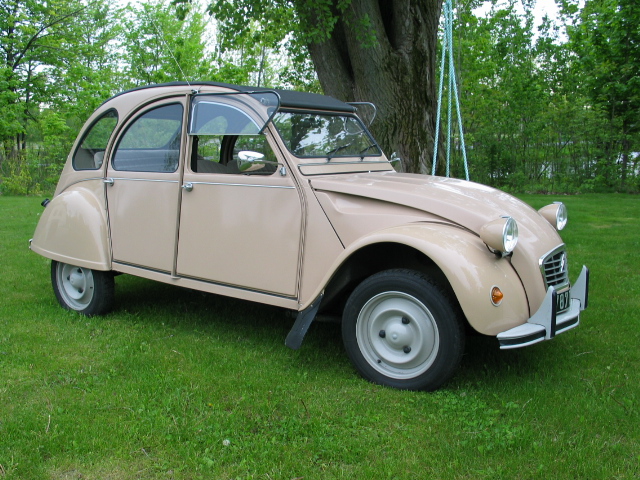 Main characteristics
Manufacturing date : February 1984
Version : 2CV6 Special, France
Serial number : VF7AZKA00KA007404
Mileage : 30 000 km
Body color : "Beige Colorado"
Upholstery : Cream and brown fabric
Engine : H2, 0.6 litre
Engine type : A06/635
Engine serial number : 09040001863
Supply : 1 Solex CSIC carburetor
Gearbox : 4-speed manual
Options : Big trunk opening
Color codes
Body : "Beige Colorado" AC069 or GDB
The car in its initial condition
Note that I didn't do any major modification or improvement onto this car
Posts related to this car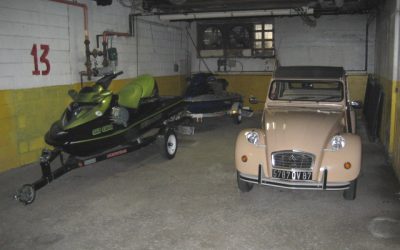 The SM under restoration is in my home's garage, so I had to find an indoor parking space for rent to park this 2CV.
read more