Here is my 1954 Citroën "Traction avant" 15 Six with hydraulic suspension, also known as "15 H" or "15 oléo".
For a long time now I was thinking about having a 15 one day and between 2010 and 2012 I had two occasions to buy one. The first time I decided to forget the idea because I was scared to begin another big project, but then I had regrets so when I spoke again with the vendor more than one year after, as the offer was still valid, I decided to go for it and since then I'm very happy with this choice.
I was not especially looking for a model equipped with the hydraulic suspension but I'm quite happy about that because this is quite rare (only about 3000 built) and I love the Citroën hydraulic system. I also love its blue color, which is different from the usual black color for these cars.
When I bought her, she was in Quebec for a dozen years and she was waiting for a long time to see the road again. Even if I was able to drive it home without major troubles, she requirer significative work to recover a good working condition and reliability.
Here is a presentation picture, it was a few days after the car arrived home and after a quick cleaning session.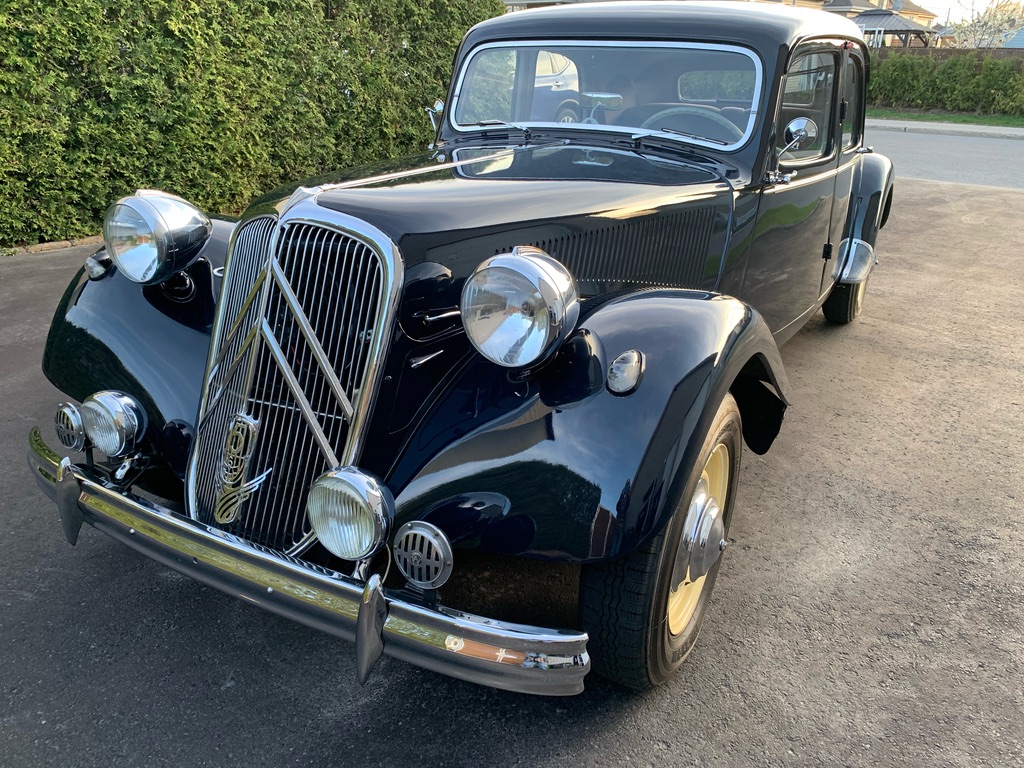 Main characteristics
Manufacturing date : 1954
Version : 15 Six H, France
Serial number : 726702
Mileage : 14600 km (2012), 19050 km (2021)
Body color : Midnight blue
Upholstery : Grey fabric
Engine : L6, 2.8 litres
Engine type : 6H
Engine serial number : W 00745
Supply : 1 Solex carburetor
Gearbox : 3-speed manual
Color codes
Body : "Bleu nuit" AC 601
Wheels : "Ivoire" AC 123 but they should be "Gris perle" AC 126, I believe
Engine : green RAL 6020
Hydraulics devices : Black AC 200, I used black RAL 9005
The car in its initial condition
The car after a partial restoration
Here are some pictures of the car in 2021, a few years after its partial restoration, mainly some mechanical work
Posts related to this car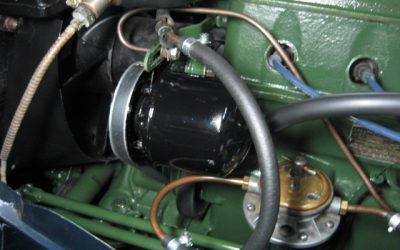 The leak I suspected on the hydraulic pump was confirmed so I gave it to my usual mechanic with a seal kit. Inside, the pump was ugly! The pump body was so damaged that we replaced it. This intervention on the pump was the occasion to paint it in black and do the same...
read more